Anti-slip under layer for tablecloth

Anti-slip made by Polyolefin treated with an anti-microbial additive which is easy to cut.
Sizes: approx. 90 cm X 120 cm
approx. 75 cm X 120 cm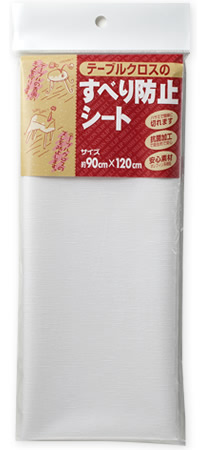 Characteristics
No toxic gas occurs when burning and no damage on house hold goods because the sheet is made of an olefin resin, an environment friendly material. Secured optimum hygiene by an anti-microbial additive treatment and easy to cut.
Items

Anti-slip under layer sheet.

Material

Polyolefin (heat-resistant: 80℃)