Net-work of Towa
Our Network has been established in thirty countries in the world.
Our Network exists of direct deal at an early stage and is further expanded to a global scale. Because of our technology and marketing, we are satisfied with this result but we will continue to research and develop to achieve better for our customers.
We are very pleased to meet you at our stand at Domotex, Hanover, Germany, in January next year.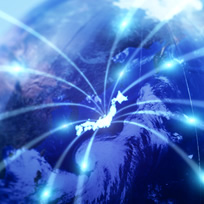 Towa's responsibility and effort
It is our great responsibility to implement a stable supply-chain for the international business as different countries have different needs. Therefore Towa will give their 100% effort to satisfy the customer.
Major export countries
Asia

China, India, Malaysia, Philippine, Singapore, South Korea, Taiwan, Thailand, Vietnam

North America

USA

Europe

Belgium, Czech Rep., Denmark, France, Germany, Italy, France, The Netherlands, Poland, Russian Federation, Turkey, United -Kingdom

Others

Egypt, Jordan, Kuwait, Morocco, Saudi Arabia, UAE, Australia, South Africa