Towa's responsibility
Responsibility to the needs of the customer.
We are taking three points of responsibility to the needs of customer since our company has been established. The first one is to deliver the goods on time. The second one is to keep strict delivery terms. And the last point, to customer's request, we can organize a production system at all time.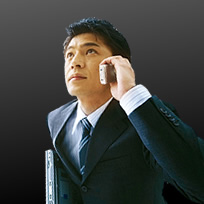 1. Steady supply of our quality products
With improving the production and quality control, we will deliver the quality goods to the customer within the term of our criteria and for the confidence and security of the customer.
2. Strict delivery terms
We are aiming for a 100% delivery ratio by manufacturing know-how gathered from experience, computerized inventory and shipping schedule. We sophisticate further speed for shipping, management and administration.
3. Handling large items and small lots
We have an optimum system to manufacture products, even for a sample order, therefore we can handle small quantities or large order of mass production in short time. We can be very flexible to your needs.